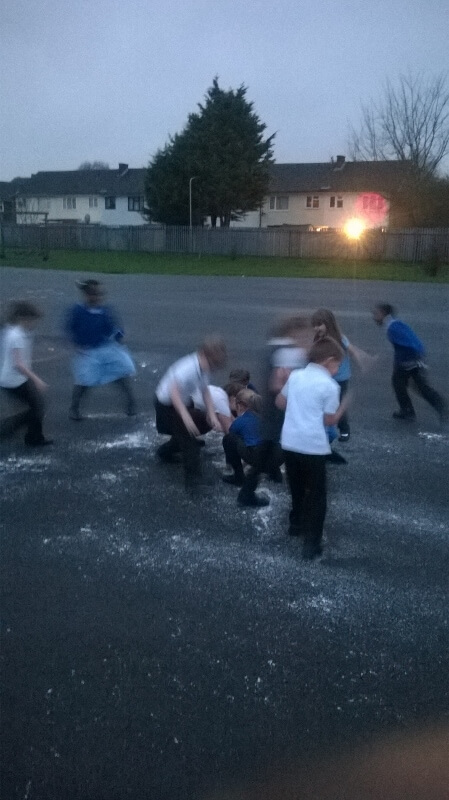 Our club at Balliol have been very busy over the last few of weeks. They sent us through a lovely update of all the exciting things they have been up to.
One of the children very kindly brought in a Grow your own Sea Monkey set. The children took great delight in filling the water up correctly and looking through with their magnifying glasses at the little eggs. They are now watching daily and waiting for them to hatch which is very exciting.
Balliol have been enjoying their Christmas crafts and activities. They have had a lovely time creating snowflakes, baubles and cute little pine cone Christmas trees. They even made some snow and had a fab time playing with it in the playground. All of their lovely crafts have been used to decorate their room which looks fantastic!
The children had been discussing what special treats they could offer to Santa's reindeer, they came up with the idea of carrot cakes as this incorporated the traditional carrot but was made it into something ever tastier for the children to eat too. They had a lovely time baking their carrot cakes and apparently they were delicious! As well as this they made chocolate marshmallow snowmen which were covered in sprinkles.
The children had a Pamper theme night. They enjoyed chilling out and with face masks and cucumber, it was a lovely session!
Balliol threw a 'Goodbye' party for the Manager, Becky who is leaving to go on maternity leave. They enjoyed celebrating with her and playing some fun party games.
Balliol are also looking forward to making reindeer food and chocolate crispy cake Christmas puddings on Friday for their last day of term which sounds yummy!
https://kidsdawntildusk.co.uk/wp-content/uploads/2015/12/WP_20151215_040-449x800.jpg
800
449
Tracy
https://kidsdawntildusk.co.uk/wp-content/uploads/2018/06/TRA_childcare_logo.png
Tracy
2015-12-17 14:14:25
2015-12-17 14:14:25
Busy at Balliol!