Lakeview School Wixams Before and After School Club

We are based in the Dawn Until Dusk Preschool which is situated right next door to Lakeview School. The children can ride bikes, play football and have fun!
Our breakfast club runs from 7.30am until we drop off the children at their classrooms at the beginning of the school day.  Our after school club runs from the end of the school day, when we collect the children from their classrooms and escort them back to our Preschool building, up to 6pm.
Lakeview Before and After School Club rated "OUTSTANDING" by Ofsted in 2016 AND 2018
To read the Ofsted report please click here.
In May 2018 our Lakeview club at Wixams was inspected again by Ofsted and was once again graded as OUTSTANDING. The full 2018 report can be read here.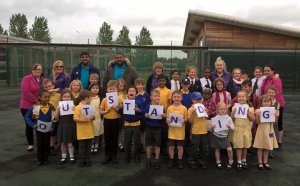 For our after school club we offer different timed sessions:
7.30am – 8.45am
3.10pm – 5.10pm
3.10pm – 6.00pm
You can book regular session fixed for the same times every week or ad-hoc bookings that can be booked as and when they are needed.
If you would like to register your child with us please complete the on-line registration.  If you have any questions you can mail us here.
Click here to visit the school's website.
Lakeview School Before and After School Club
Full pricing details can be found on our booking form.
In the meantime if you have any enquiries regarding Lakeview School Dawn Until Dusk please contact:
Manager: – 07913 352569
Email – lakeview@kidsdawntildusk.co.uk
Lakeview School Before and After School Club
Lakeview School
School Lane
Wixams
Bedford
Bedfordshire
MK42 6BH